Our sustainability journey
At Elms+King, we believe that fashion should not come at the cost of the environment. That's why we are dedicated to incorporating sustainable practices into every aspect of our business.
From sourcing materials to manufacturing processes, we strive to minimise our impact on the planet. Our commitment to sustainability not only helps the environment, but it also ensures that our customers can feel good about the products they buy and the impact they have on the world.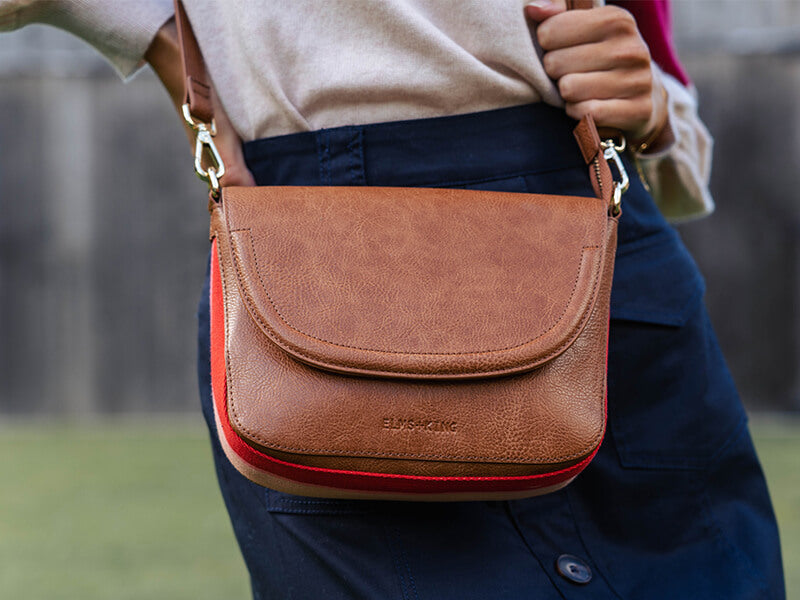 RECYCLED MATERIALS
Our transition to 100% recycled materials is in full swing, not only in the production of our products, but packing materials too. With a focus on materials that are GRS certified, we are working closely with our suppliers to ensure that all materials used meet our expectations.
Our clothing collections are all crafted in natural fibres and the majority of our new accessories collection is now produced in recycled polyurethane or nylon.
Join us on our journey towards a more sustainable future.